Tropical Chicken Salad – Spicy Southern Kitchen
[ad_1]

Tropical Chicken Salad is full of red grapes, pineapple, macadamia nuts, and shredded coconut for a tropical twist on chicken salad. Packed full of sweet and savory flavors, this is anything but a bland chicken salad.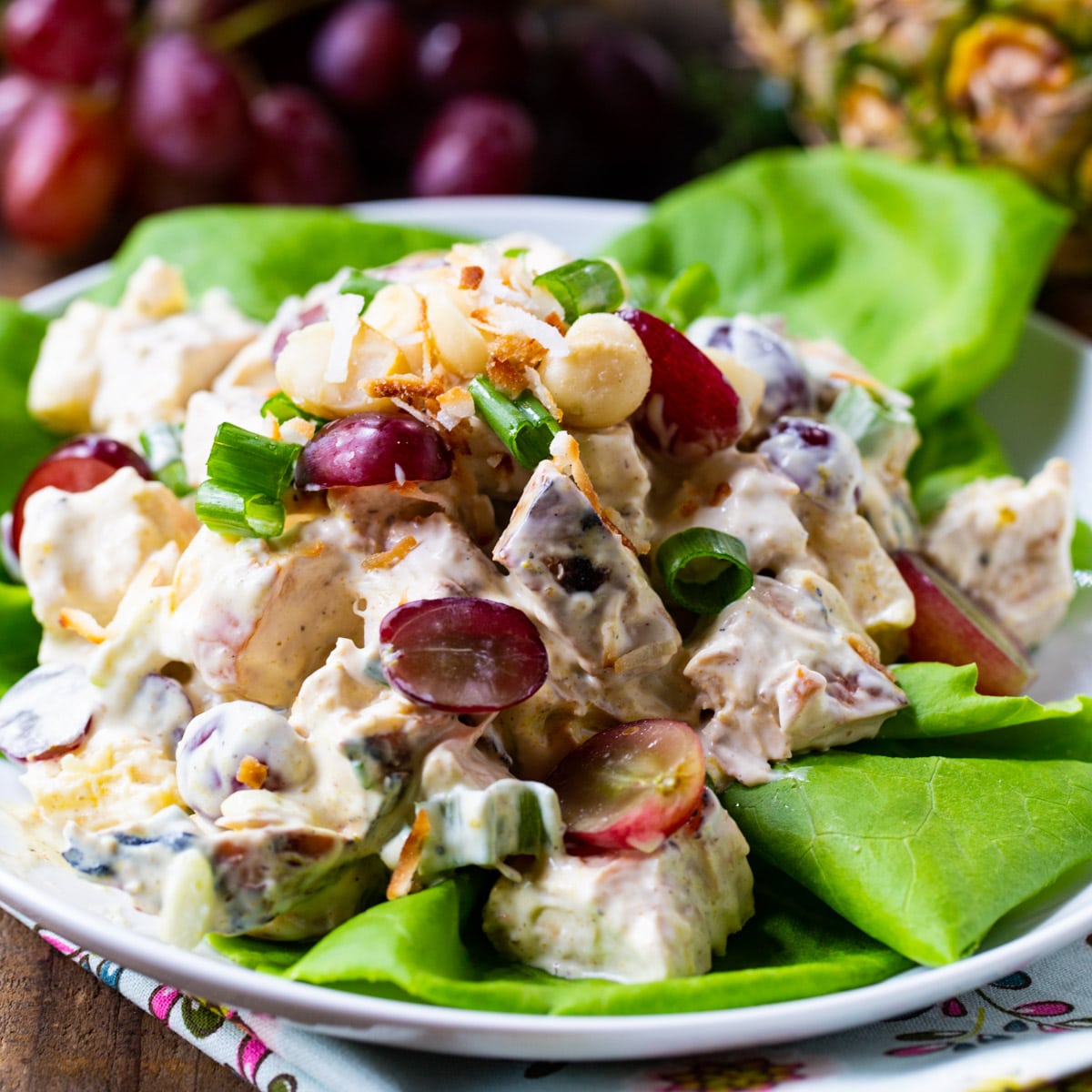 How To Serve
Serve on a bed of lettuce, wrapped in a tortilla, or on a fresh roll for a spectacular summer lunch.
The chicken is first marinated in a mixture of pineapple juice, soy sauce, and brown sugar and then grilled for maximum flavor.
A mixture of sour cream and mayonnaise flavored with ground ginger and curry powder makes Tropical Chicken Salad super creamy.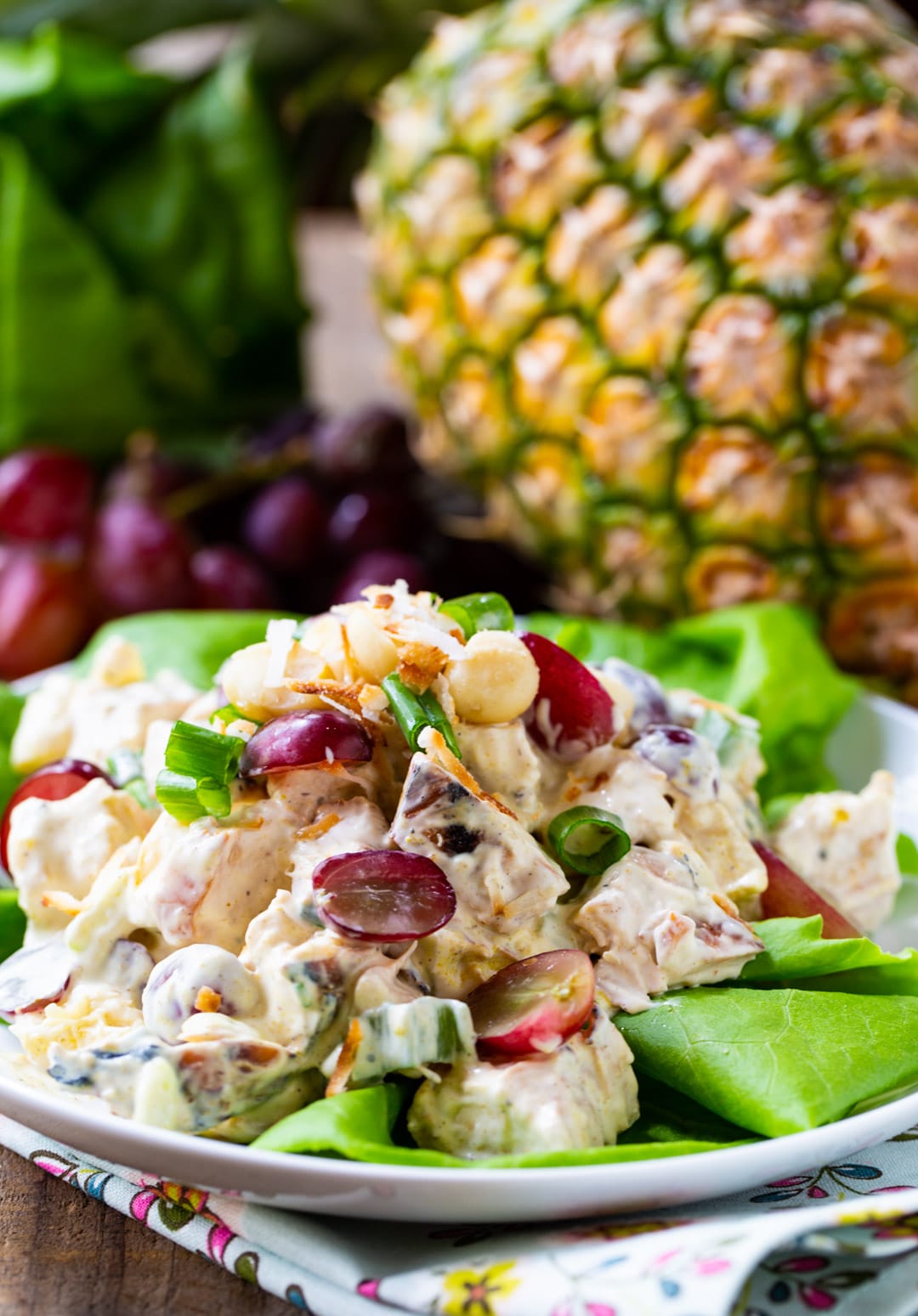 How To Customize Tropical Chicken Salad
This chicken salad recipe is easily customizable. Don't like coconut? Leave it out. Switch the pineapple out for apples or mango. If you don't have macadamia nuts, almonds or pecans are perfectly acceptable.
It is perfect for when you want a chicken salad that is a little out of the ordinary.
Never miss a recipe! Follow Spicy Southern Kitchen on Pinterest and Instgram.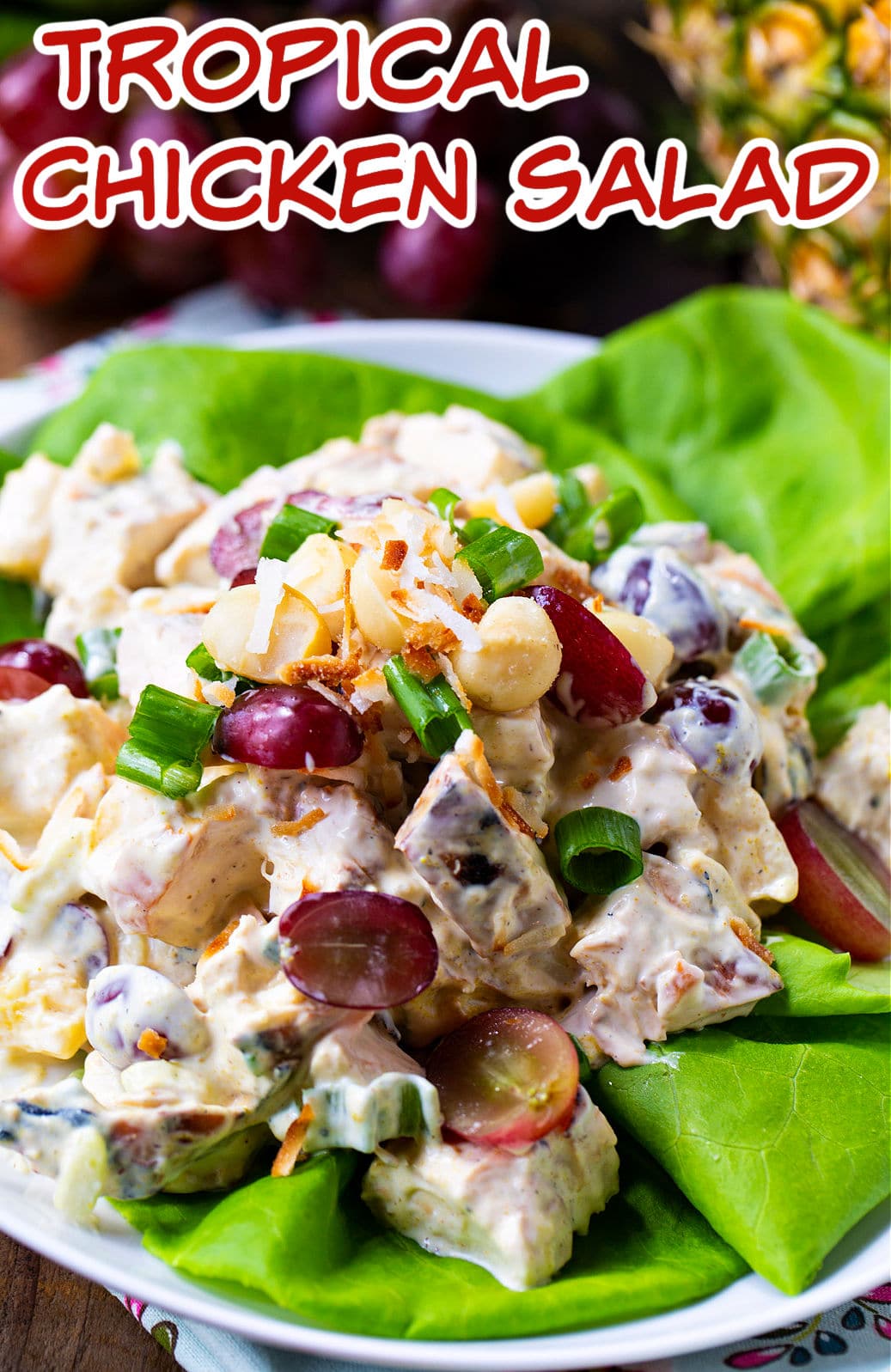 More Chicken Salad Recipes
Place chicken in a large ziptop bag. Add pineapple juice, soy sauce, brown sugar, and ginger. Shake to mix and coat the chicken. Let marinate 30 minutes.

Coat grill grates with oil and heat grill to medium-high heat.

Grill chicken on both sides until cooked through, about 5 minutes per side.

Let chicken cool 10 minutes and then cut into bite-sized pieces.

In a large bowl, stir together mayonnaise, sour cream, lemon juice, curry powder, and ginger.

Fold in chicken, grapes, pineapple, and green onion. (Note: you may want to cut the pineapple into smaller pieces).

Season to taste with salt and pepper.

Sprinkle macadamia nuts and coconut over the top.

For best flavor, refrigerate for at least an hour before serving.
Want to Save This Recipe?
Originally published July 12, 2015.


[ad_2]

Source link